Freedom Heat Pumps
Tailored solution to meet your system requirements
Whether you're a heat pump novice or seasoned professional, working on a project solo or with a team of 100, we're here to offer a tailored solution to meet your system requirements for heat pump installations.
We've spent 10 years perfecting the art of specifying equipment for projects and supporting you, the installer, to help you with a successful installation. Heat pumps is all we have ever done, so you can feel secure knowing you are in safe hands.
Get a quote from us today!
Products
View Our Full Range of Products
Testimonials
Trusted by 100s of professionals across the country
Helpful and dynamic
Helpful and dynamic. Working with Freedom is an absolute pleasure. They are knowledgeable, helpful and dynamic.
Ross Carter - C2 Renewable Solutions
Incomparable
Incomparable. A hardworking team with incomparable knowledge makes Freedom our go-to guys for Samsung Heat Pumps
Peter Miller - Miller Installations
Second to none
Second to none. Freedom's technical support and prompt replies are second to none. We have no intention of looking for any other supplier.
Danny Fisher - Pure Green Energy Ltd

Really Impressed
Really impressed by just how quiet these heat pumps are! The design looks good too, which is always a bonus
Ben Wheeler, Installation Manager, Igloo Works
Class leading performance
The class leading performance flexibility of system design and 10 year warranty, makes the Midea our go to unit
Simon Smith, SA Energy LTD
The quietest Unit on Earth
The quietest Unit on Earth
Kamil Kowalczyk, Heating, Renewables at solum GB LTD
Why Freedom
Freedom Heat Pumps is one of the UK's leading distributors of air source and ground source heat pump equipment.
We pride ourselves on our comprehensive range of products combined with unparalleled technical knowledge and customer support.
Since day one back in 2010, we've remained true to our ethos of providing quality heat pump products with sound technical advice and excellent service. We've supplied thousands of products and have supported hundreds of installers over the years, giving us extensive experience in an industry that is growing by the day!
Whether you are a heat pump novice or seasoned professional, work solo or are 100 strong, we are able to help.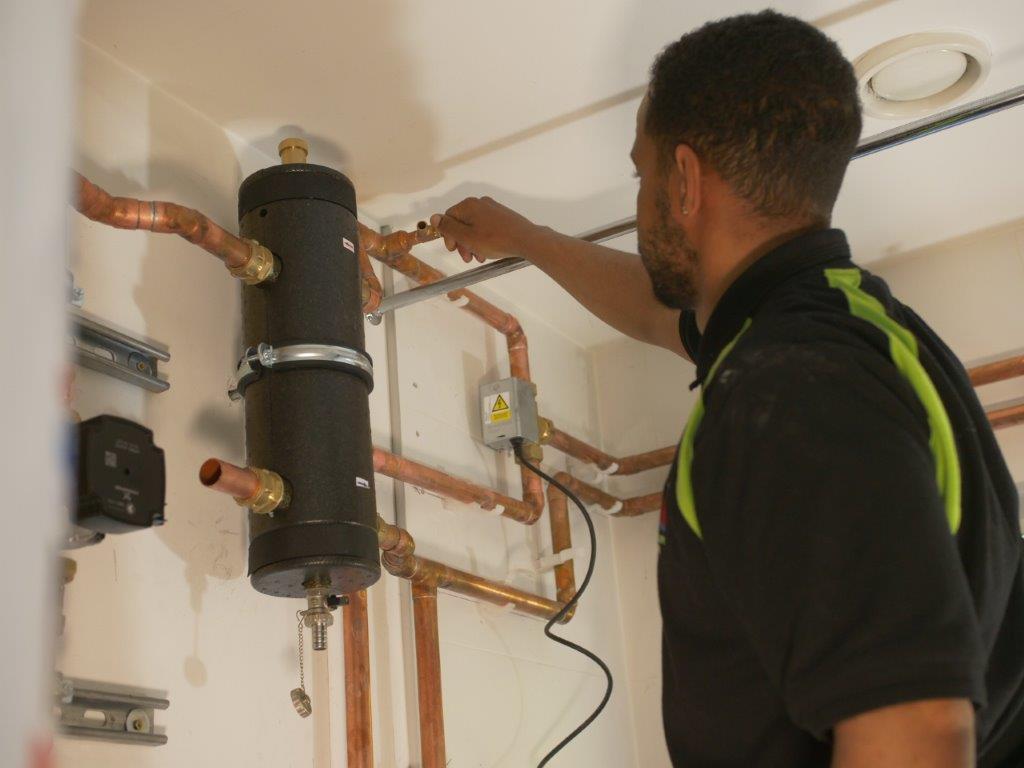 Heat Pump Installers | Midea - Horsforth Leeds
Jonathan and Zarina live in a large, detached property with 5 bedrooms in Leeds. They were looking for a renewable energy system that would provide long term reliable hot water and heating throughout their home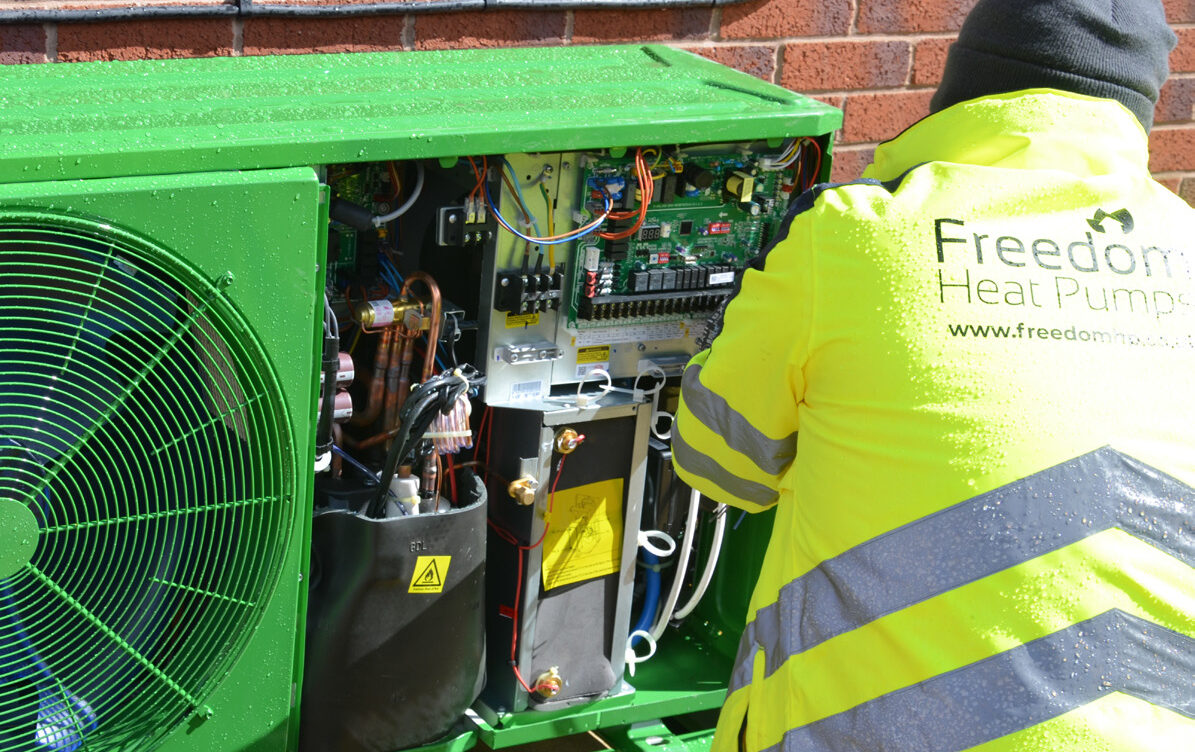 RH Plumbing & Heating | Samsung Heat Pump
The customer wanted a renewable energy system that would provide long term reliable heating and hot water throughout their 6 bedroom house and annex
Learn how our Account Manager can help you...
An insight into why Freedom has account managers and how they can benefit you and your company!
Account managers are such a big part of what makes Freedom Heat Pumps unique, but it isn't really something we talk about that often (shame on us 😊). In a world trying to find ways to automate and digitise as much as possible, sometimes it can be nice to know that there is a human […]
Read Article