Commercial projects
Delivering efficient heat pumps for developers to help build desirable living environments
Every year, we provide equipment as well as specification and design support to 100s of new build projects across the country.
When working on a new development, you need to ensure that your heat pump equipment is designed, supplied and supported correctly. Why trust anyone other than the heat pump experts at Freedom?
Housing Associations
Efficient domestic heat pump equipment supplied with exclusive warranties and ongoing support
Working directly with the world's leading manufacturers of heat pump and refrigeration equipment, Freedom Heat Pumps offer you some of the most efficient, best performing and quietest systems available on the market today.
Provided complete with industry-leading warranties and the service/support that only Freedom Heat Pumps is able to provide, we can help you achieve successful heat pump installations for your housing stock.
Whether you require a single pilot unit or large-scale deployment of 1000s, we can meet your requirements.
find an installer
Find an Freedom Heat Pump installer or engineer near you.
Government Grants
Learn more about Government Incentives and Schemes
Learn more
Products
View Our Full Range of Products
THE RIGHT KIT FOR YOUR PROJECT
Freedom Heat Pumps will always ensure we provide the right equipment from our range of almost 60 different heat pumps from 6 different manufacturers. No single manufacturer can provide a heat pump to suit every project, so it's important you know that your supplier has your development in mind.
Up to 10-year warranty
Our Midea range of air source heat pumps comes with an industry-leading 10-year warranty, providing you peace of mind.
Extremely quiet equipment
Time and time again, we are told how quiet the Midea range of air source heat pump equipment is by installation engineers.
Comprehensive heat pump training
To ensure the heat pump is installed correctly first time, every time, we provide comprehensive installer heat pump training.
View Our Latest Case Studies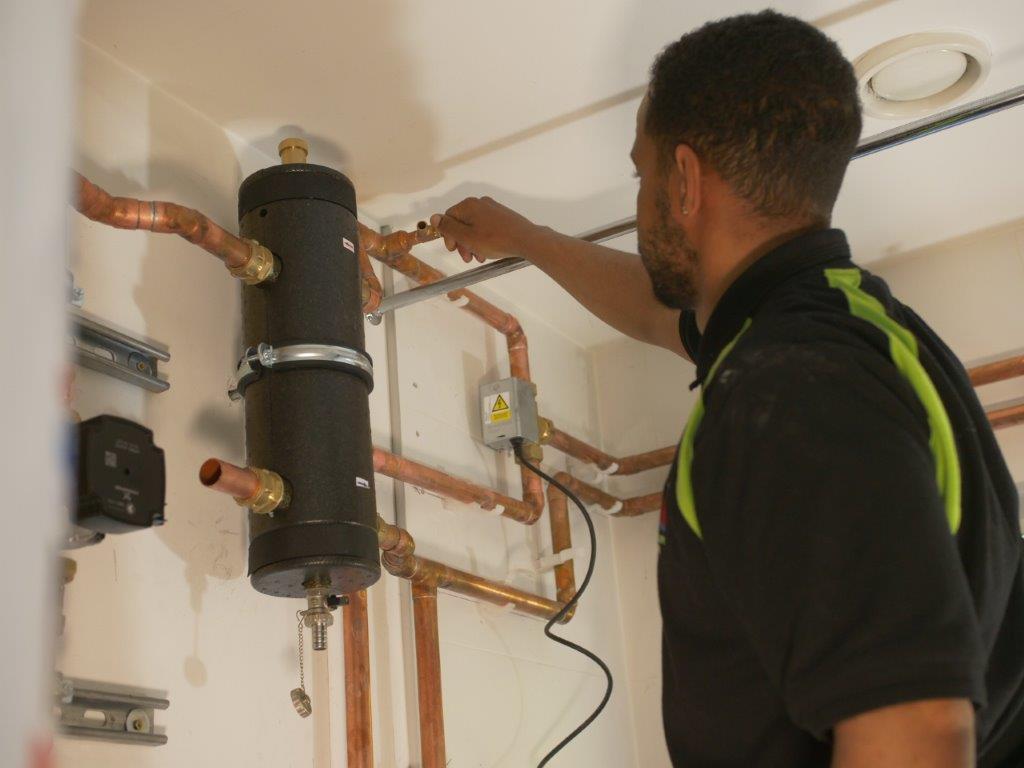 Heat Pump Installers | Midea - Horsforth Leeds
Jonathan and Zarina live in a large, detached property with 5 bedrooms in Leeds. They were looking for a renewable energy system that would provide long term reliable hot water and heating throughout their home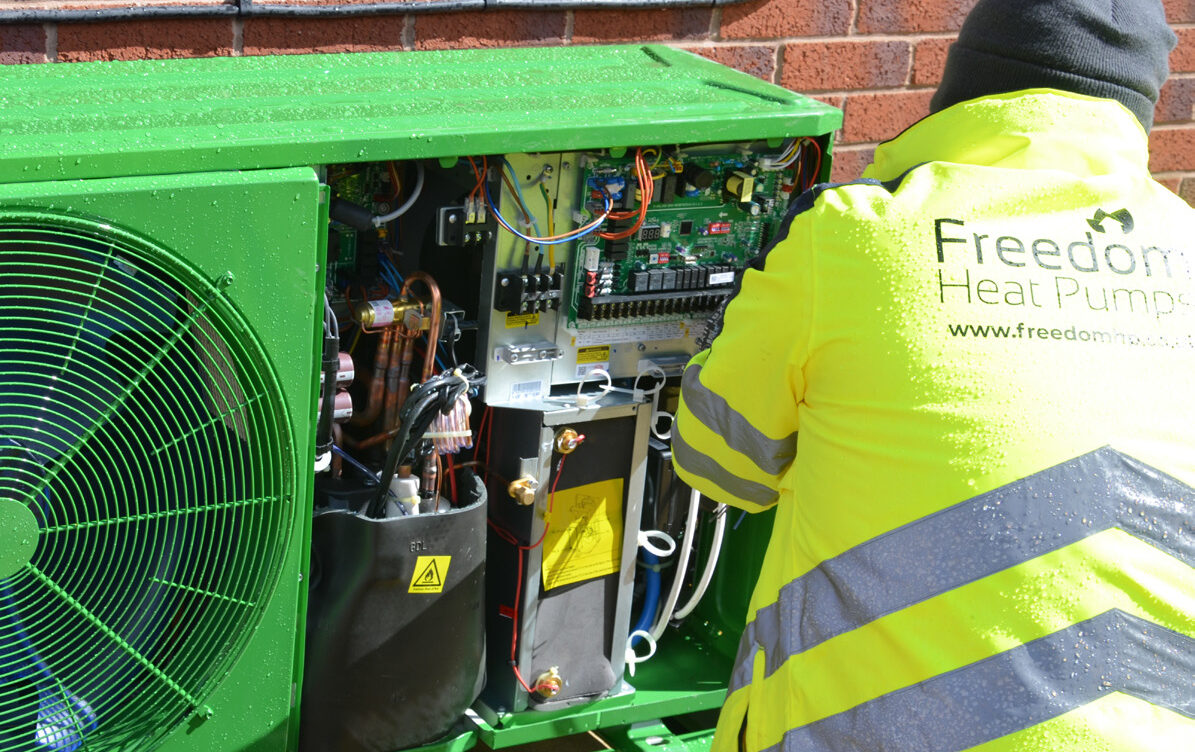 RH Plumbing & Heating | Samsung Heat Pump
The customer wanted a renewable energy system that would provide long term reliable heating and hot water throughout their 6 bedroom house and annex